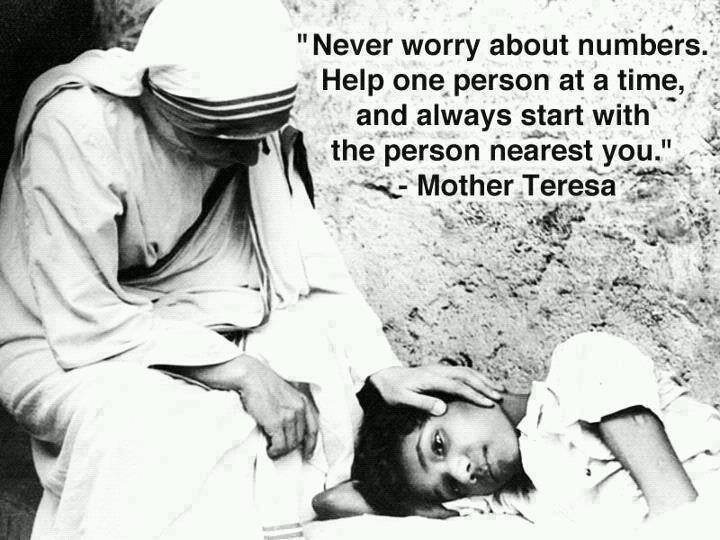 COMMITMENT TO GIVE IT BACK
"Do not wait for leaders; do it alone, person to person. Be faithful in small things because it is in them that your strength lies." Mother Teresa
I follow campsite rules. I try and leave things better than I found them.
Widewater Soap Company believes that small businesses have the responsibility to give back to the communities and the world in which they live and serve. The organizations listed below received donations or financial assistance to help them accomplish their mission. I list them here so that you will know your dollars going into my soap are "going places"!
2018
August 2018 – Safe Haven Women's Shelter, Murfreesboro, TN

September 2018 – Angel's Rest Hikers Haven, Pearisburg, VA
October 2018 – Cornerstone Children's Home, Adjumani, Uganda
November 2018 – Virginia Recreation and Park Society Foundation, Mechanicsville, VA
December 2018 – Downtown Green, Fredericksburg, VA
Christmas 2018 - Stuff-A-Stocking for Foster Children 2018
2019
January 2019 – Lolli's and Wigglebutts for Harry
February 2019 – Mary's Shelter, Fredericksburg, VA
March 2019 - Hope for Appalachia
April 2019 – Capital Caring – Fredericksburg, Virginia
May 2019 - Stafford Food Security, Inc., Stafford, VA
May 2019 - Fork It Over Festival, Fredericksburg, VA
June 2019 - Love The Neighborhood, Louisville, KY
June 2019 - Choose Kind Summer Camp - Blessing Bags, Common Ground Christian Church, Fredericksburg, Va
July 2019 - Micah Ecumenical Ministries, Fredericksburg, VA
August 2019 - A Gift of Life Family House, Philadelphia PA
October 2019 - Reformed University Fellowship @ University of Alabama Huntsville
November 2019 - The Paul Stefan Foundation, Locust Grove, VA
November 2019 – Fundraiser Gainesville, VA

November 2019 – Founder's Day Event, American University, Washington, D.C.
December 2019 - Stuff-A-Stocking 2019, Fredericksburg, VA
December 2019 - Common Ground Church, Fredericksburg, VA
2020
January 2020 - American Cancer Society Dance-A-Thon, Manassas, VA
February 2020 - WPER Radio Hope Boxes for Appalachia in Kentucky
March 2020 - Covid-19 Needs - Mary Washington Hospital, FXGB, VA
April 2020 - Hope for Health Heroes Fundraiser, FXBG, VA
April 2020 - Gift Box Sales for Samaritan's Purse, Boone, NC
May 2020 - Fredericksburg Area Regional Food Bank, FXBG, VA
June 2020 - Fredericksburg Area Regional Food Bank, FXBG, VA

June 2020 - Fredericksburg School Lunch Program

July 2020 - Children Incorporated, Chesterfield, VA for child sponsorship in Appalachia
July 2020 - Fredericksburg School Lunch Program

August 2020 - Children Incorporated, Chesterfield, VA for child sponsorship in Whitesburg, Kentucky
August 2020 - Fredericksburg School Lunch Program
September 2020 - Children Incorporated, Chesterfield, VA for child sponsorship in Whitesburg, Kentucky
October 2020 - Children Incorporated, Chesterfield, VA for child sponsorship in Whitesburg, Kentucky
November 2020 - Children Incorporated, Chesterfield, VA for child sponsorship in Whitesburg, Kentucky
November 2020 - Arsenal Events - Turkey Trot Race

December 2020 - Children Incorporated, Chesterfield, VA for child sponsorship in Whitesburg, Kentucky
December 2020 - Love Your Neighbor Campaign, Micah Ecumenical Ministries, Fredericksburg, VA
December 2020 - Arsenal Events, Frosty Three Miler
January 2021 - Woolley Family Go Fund Me
January 2021 - Children Incorporated, Chesterfield, VA for child sponsorship in Whitesburg, Kentucky
February 2021 - The Commons, Detroit, Michigan
February 2021 - Children Incorporated, child sponsorship in Whitesburg, Kentucky
March 2021 - Children Incorporated, child sponsorship in Whitesburg, Kentucky

April 2021 - Children Incorporated, child sponsorship in Whitesburg, Kentucky

April 2021 - Ronald McDonald House Charities in Augusta, Georgia
May 2021 - Children Incorporated, child sponsorship in Whitesburg, Kentucky

June 2021 - Vineyard, Columbus, Ohio, Saturday Food Distribution

May 2021 - Children Incorporated, child sponsorship in Whitesburg, Kentucky

June 2021 - May 2021 - Sang Ho Baek Go Fund Me, George Mason University Baseball Player

June 2021 - Children Incorporated, child sponsorship in Whitesburg, Kentucky

July 2021 - Children Incorporated, child sponsorship in Whitesburg, Kentucky

August 2021 - Children Incorporated, child sponsorship in Whitesburg, Kentucky

September 2021 - Children Incorported, child sponsorship in Whitesburg, Kentucky

September 2021 - Brock Road Bobcats Fun Run - My beloved Simpson Kiddos